If your daughter's hair gets frizzy much faster in two strand twists, you can opt for plaits instead. The cool thing about this hairstyle is that you can take it down for a braid out when it's time to wash her hair.
If your daughter loves colorful hairstyles, just add colorful rubber bands and secure the ends with cute beads.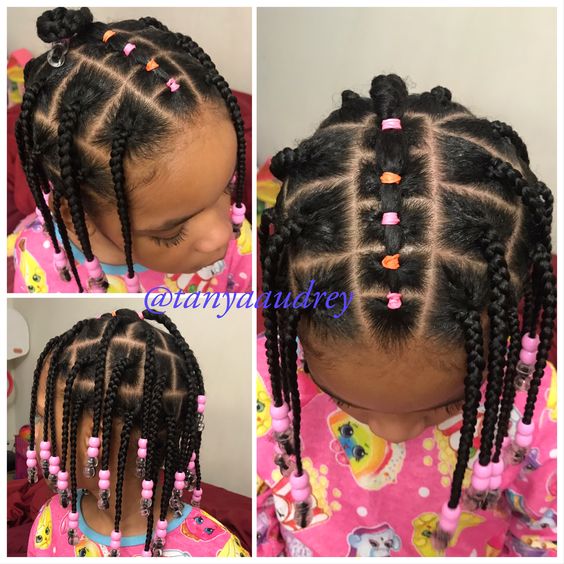 In this Kids Braids Hairstyles app, You can find most trending and interesting Braided Hairstyles for Kids.