This is such a great hairstyle for days when you started braiding her hair and she can't sit long enough to complete her hairstyle. Rather than getting annoyed, you can let your creativity shine by parting the front hair into chunky twists.
Add beads and/or cute hair rings to beautify the hairstyle.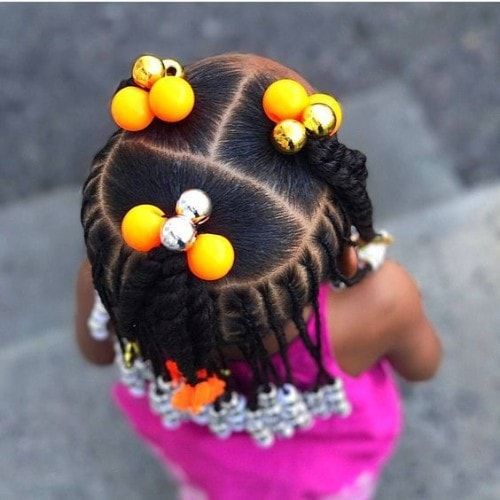 In this Kids Braids Hairstyles app, You can find most trending and interesting Braided Hairstyles for Kids.