Hair braids have long been a cherished hairstyle in many cultures. When it comes to styling your daughter's hair, braids offer versatility, protection, and a ton of fun options. Here are some hair braid styles that will elevate your daughter's look and make her stand out:
Classic French Braids: The timeless elegance of French braids never goes out of style. They can be worn to school, parties, or any event.
Dutch Braids: These are the inverse of French braids and have a more prominent, raised appearance. You can opt for a single central braid or dual braids running down the sides.
Crown Braid: A braid that wraps around the head, giving a princess-like aura. It's an elegant style that's perfect for special occasions.
Fishtail Braid: Thin sections of hair are taken from the outer parts and brought inwards. This intricate style is a sure eye-catcher.
Twisted Rope Braid: A simple yet stylish braid that involves twisting two sections around each other.
Box Braids: These individual plaits, often adorned with beads or shells, are not only trendy but also act as a protective style.
Cornrows: Thin, tight braids close to the scalp, often designed in patterns or straight back. They can be combined with other hairstyles, like a ponytail or bun.
Braid with Ribbons: Intertwine colorful ribbons while braiding to add an extra playful touch.
Braided Updo: Braids can be styled into a bun or any updo, creating a sophisticated look for more formal events.
Waterfall Braid: This partial braid allows strands to fall through, resembling a cascading waterfall. It's romantic and perfect for special occasions.
Heart-shaped Braid: Braid sections from either side of the head and join them in the middle to form a heart. This style screams love and is super cute for photo sessions or Valentine's Day.
Braided Ponytail: A combination of a simple ponytail and braids. You can have one central braid going into the ponytail or multiple smaller ones.
Braided Bangs: Instead of pinning back the bangs, you can braid them to the side for a twist on the traditional style.
Multiple Small Braids: Create multiple thin braids throughout the hair. This looks especially adorable when combined with wavy or curly hair.
Braid with Side Bun: A side braid that culminates in a low bun offers a chic and polished look.
Tips for Braiding:
Always detangle hair before braiding to avoid breakage.
Use hair moisturizer or oil to keep the hair healthy, especially if it's being kept in a braid for prolonged periods.
Hair accessories, such as bows, ribbons, and beads, can be added to enhance the braids.
To maintain braids, especially overnight, consider wrapping the hair in a silk or satin scarf.
Braids are timeless, and with so many variations available, your daughter's style will indeed be magnificent. The key is to ensure that while the hair looks fabulous, it remains healthy and well-taken care of.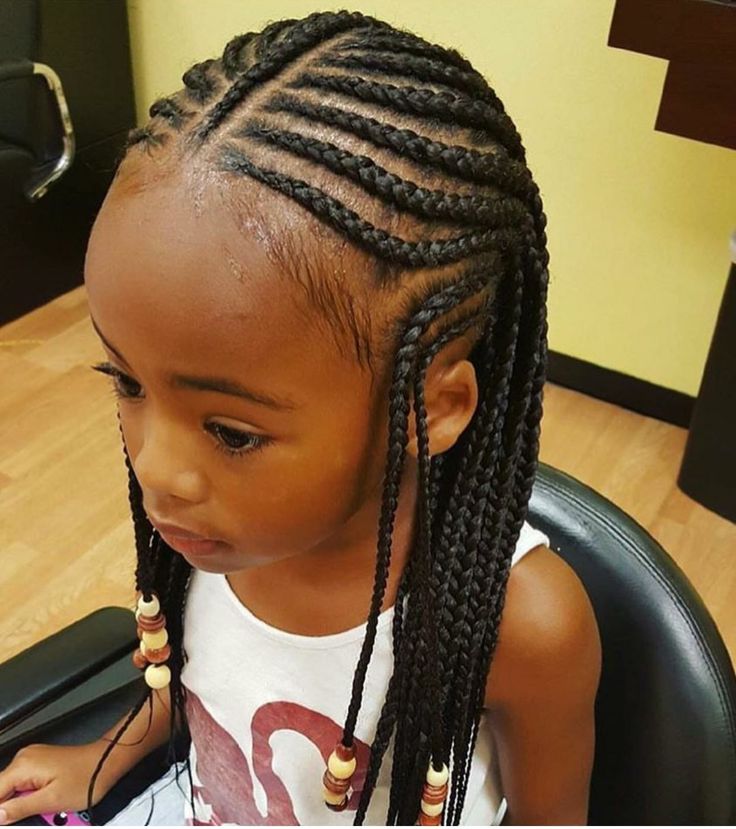 Fabulous hair braid models waiting for you to decorate your daughter's hair. Give up simple hairstyles now. Let your daughter have the most amazing hairstyle. And do not worry, your daughter will not have any headache when doing these hairstyles.
Since no chemical substance is used, you can comfortably apply these hair braid models to your daughter's hair. You can easily make these easily used hair braid models in the same way. You can use these hair braids together with your daughter.
A very suitable model for a mom-daughter combination. Try it now. It's suitable for every aged child.