It is said that hair is a woman's richest ornament and no assertion has ever been more valid.
Ivana Trump puts it in an even better way. According to her, the best revenge is beautiful hair.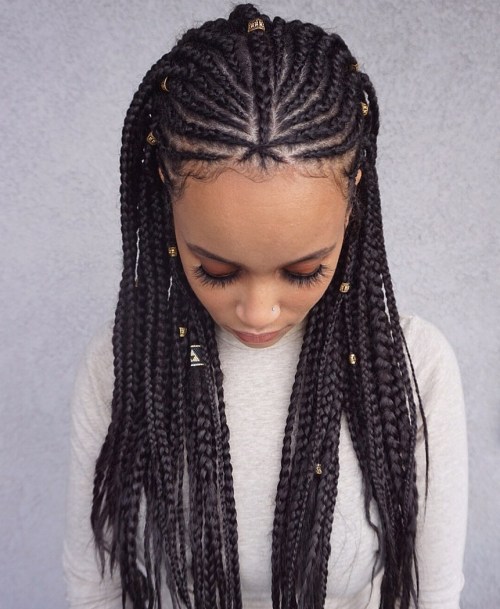 A lady could put on the best shoes, dresses, hold the best bags, but her clothing would never be full without great hair to match. Hairstyles have become a major fashion statement, and every Nigerian woman wants to make the loudest declaration of her own. I mean, who doesn't like to be told, "Great hair," or, "I love your hair, it looks good on you." In reality, you see her taking more pictures whenever a lady has a new hairstyle, being in everyone's face and tossing her hair so that she can be noticed and complimented.
So you should consider one of these styles if you are searching for the next hairstyle to fit your private fashion statement and brand, and yeah, don't worry about the shape of your face or hair texture, we have something for everyone!