There are many things to take into account when choosing the perfect hairstyle for your children. The hairstyle needs to be easily maintained, look neat, and not put excessive pressure on the kid's hair and scalp. Combining all those requirements in one hairstyle can be tough, and here are 10 latest hairstyles for children you can use for inspiration.
Hairstyles For Children
Lemonade Braids: Lemonade braids, popularized by and named after Beyonce's iconic 2016 music video, remain one of the hottest hairstyles both for adults and children. Lemonade braids require a few hours to create, but your little one can wear them for more than a month with very little maintenance.
Braided Buns: The most popular type of a braided bun hairstyle is one central bun on top of the head, but when it comes to children's hairstyles, two buns are not only perfectly appropriate, but also reflective of the fun and careless personalities of the kids.
Cornrows: Cornrows are one of the first protective hairstyles that probably jump to your mind when you are thinking of the ways to style your child's hair. Cornrows are easily created, effortlessly maintained, long-lasting, and perfect for any hair length and age. Hairstyles For Children.
Bantu Knots: Bantu knots are a hairstyle that fits both adults and kids, but it looks particularly lovely on children. You can create Bantu knots on hair of any length, which is for small kids whose hair is still growing out. There are also plenty of opportunities to style and decorate basic Bantu knots.
Braided Side Ponytail: If your kid has worn every type of braids imaginable and you both are in the mood to try something new without going in a completely different direction, here is an idea you are guaranteed to like. A braided side ponytail is a fresh way to wear all kinds of braids, and with colourful beads, this hairstyle will truly shine.
Patewo Braids: Patewo braids are a native Nigerian hairstyle that has been been around for ages and still has not lost even the smallest bit of its popularity. Patewo is ideal for short hair, and its asymmetric look is great for young children. Plus, patewo is surprisingly long-lasting and can maintain its look for up to 2 weeks.
Twitst-outs: Twist-outs are perfect if you want to showcase your baby girl's natural hair texture. This hairstyle may not be as long-lasting as some protective styles, but it's a great choice for a special occasion or for a picture day, so that you could preserve this look forever.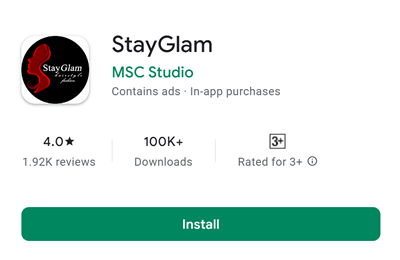 Fulani braids: Fulani braids walk the line of being one of the most traditional hairstyles yet still having a modern feel thanks to being rocked by celebrities like Rihanna. No kid would probably refuse sharing something with Rihanna, and the lovely Fulani braids are the perfect option.
Braid Pigtails: There is no hairstyle for little girls that is so synonymous with childhood as pigtails, but if you and your little one prefer braids, you can combine the two styles in one adorable look. Braided pigtails are great for girls of any age and can be decorated in a million different ways.
Puff Bun: A puff bun is the perfect way to showcase your daughter's natural hair while still having it in a neat hairstyle. A puff bun, also known as an afro puff, is especially popular for girls who are getting ready for a special occasion in their lives, but it also makes a great hairstyle for school.